If you look at a list of the top pickup trucks from any given model year, you'll always find the Chevrolet Silverado somewhere on it. Since being formally introduced to the world back in the late 1990s, the Silverado has transformed into one of the strongest, most reliable pickup trucks out on the road. That continues this year with the introduction of the 2023 Chevrolet Silverado. Our team at Apple Chevrolet of York, Pennsylvania, has put together this guide so you can see what makes the latest Silverado so special.
Exterior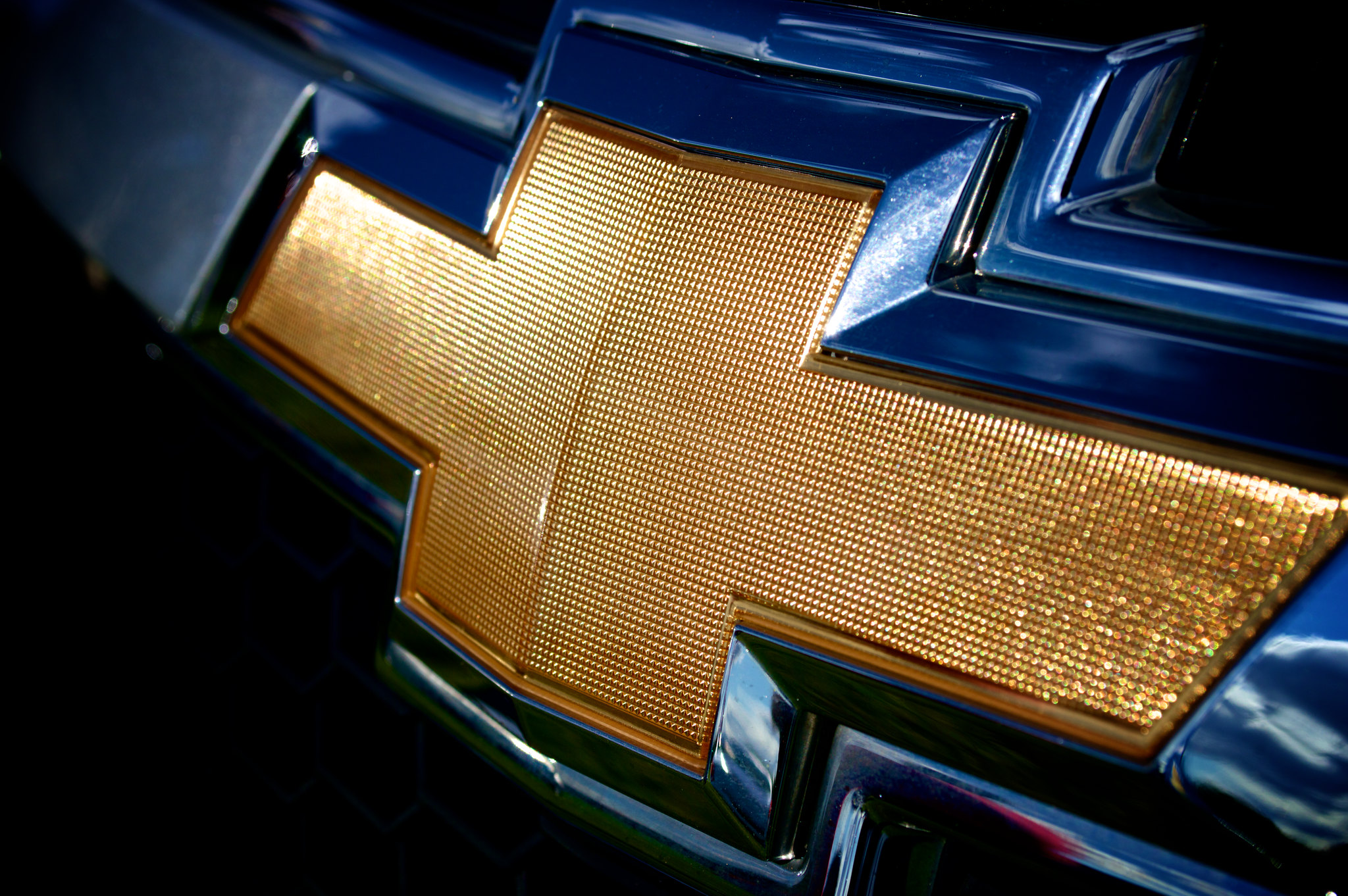 At first glance, you'll notice that the 2023 Chevrolet Silverado doesn't look all that different from the 2022 model on the outside. Chevy didn't make any major upgrades to the Silverado's exterior this time. But that isn't necessarily bad, as Chevy already had a winning formula on its hands with the exterior design.
From the intimidating jet-black grille with the Chevy emblem in the middle to the multifunction tailgate, the 2023 Silverado is one of the best-looking pickup trucks around. It's available in a wide range of colors, including Dark Ash Metallic, Radiant Red Tintcoat, Northsky Blue Metallic, Harvest Bronze Metallic, and more.
Image by Xtra Flare is licensed with CC BY 2.0
Engine and Performance
Chevrolet manufactures the 2023 Chevrolet Silverado in seven trims: Work Truck, Custom, LT, Trail Boss, RST, LTZ, and High Country. Every trim comes with a slightly different engine included in it, but each one will provide you with plenty of power and performance. From the standard turbocharged 2.7-liter four-cylinder engine capable of churning out up to 310 horsepower to the 6.2-liter EcoTec3 V-8 engine that can produce up to 420 horsepower, the latest Silverado is, once again, every bit as brawny as you'll need it to be.
Despite its muscular size and weight, the 2023 Silverado is also surprisingly quick and nimble. Most trims will be able to climb from zero to 60 mph in between five and six seconds. Additionally, the Silverado handles well and has a brake pedal that'll provide you with the firm feedback you're looking for from a pickup truck.
Towing
Those in the market for a pickup truck capable of hauling things around will be more than satisfied with the towing capacity they can get with the 2023 Chevrolet Silverado. While the lower-end trims have maximum towing capacities of about 9,500 pounds, the higher-end ones can tow up to 13,300 pounds at a time. That puts the Silverado ahead of similar trucks, such as the 2023 RAM 1500.
Fuel Economy
Although pickup trucks can't get the kind of fuel economy that you'll find with many smaller passenger cars, the 2023 Chevrolet Silverado does put up respectable numbers compared to other pickups. If you invest in a 2023 Silverado with a turbocharged 2.7-liter four-cylinder engine, you should be able to get 20 mpg in the city and 22 mpg on the highway. There's also a diesel version of the 2023 Silverado that can get up to 23 mpg in the city and 33 mpg on the highway.
Interior
The stripped-down interior in the Work Model trim of the 2023 Chevrolet Silverado won't necessarily be anything to write home about. It features vinyl seats, manual windows, etc. But as you move up the line, the interiors of the different 2023 Silverado trims get progressively more impressive. The LT trim, for example, features a 10-way power driver's seat with power lumbar, a roomy cabin, and a beautiful 12.3-inch digital gauge cluster. The High Country trim, meanwhile, has luxurious leather upholstery and gorgeous wood trim. All trims also come with large rear seats and headroom to spare.
Technology
No matter which trim you go with when you buy a 2023 Chevrolet Silverado, it'll come standard with a touch-screen infotainment system that's compatible with both Apple CarPlay and Android Auto. As you move up the ranks, you can also get access to more advanced technology. For instance, the LT trim comes standard with a horizontal 13.4-inch touchscreen that you can control with either the Google-powered voice assistant or the available Amazon Alexa integration.
Safety
Chevy spared no expense when it came time to jam-pack the 2023 Silverado with safety features, and you'll find a wide range of these come standard in every trim. These include daytime running lamps, forward collision alert, HD rear vision camera, lane change alert with side blind-zone alert, lane-keep assist with lane departure warning, and more. It's no wonder the 2023 Silverado earned five stars for safety from the National Highway Traffic Safety Administration.
Price
As usual, the 2023 Chevrolet Silverado is available at a variety of different price points. You should be able to track down at least one trim that'll fit into your preferred price range. The Work Truck trim starts at just $35,600 MSRP, with more advanced trims, such as the LT, starting at $47,245 and the High Country starting at $62,845. These prices fall right in line with what you would expect to pay for pickup trucks that are as well-respected as the Silverado.
Stop By Our Dealership To Learn More About the 2023 Chevrolet Silverado
Do you have your heart set on buying a brand-new 2023 Chevrolet Silverado? If you do, we'd love to let you test drive one at our dealership in York, Pennsylvania. You can get a better feel for how some of the 2023 Silverados drive by getting behind the wheel.
We'd also like to provide you with additional information on the different 2023 Silverado trims. Each of them brings something unique to the table, so it'll be up to you to decide which trim would work best based on how you plan to use your Silverado. We can walk you through the trims and break down what makes them unique.
Contact us at Apple Chevrolet of York today to schedule a test drive or to arrange to meet with someone from our staff to discuss the 2023 Silverado.